Materials: Empty oysters shells in aluminum; gelatine; food pigment in ultramarine;
Size: Number of oysters adjustable based to the exhibition space. The installation never repeats itself-the arrangement of the oysters is always different as well as the placement of the blue jelly.
*all materials used for the filling are natural and edible but subject to decay.
"Feeling like an Empty shell" is a metaphor defined by many as "a lingering sense of boredom or emptiness, to being unable to display or feel emotion, or feeling like you're watching life go by without being 'in it'. You may feel as though the painful things in life are muted, but you also miss out on positive emotions."
Parallel to that negative connotation, empty shells are also a reminder of joys, the memory of gathering seashells while walking on the beach on a warm summer day.
A living organism associated also with food and fine dining. Shells symbolise immortality, eternal life.
"Oysters WIP" is part of the publication MATERIALITIES; ENERGIES released in May '23.
pdf. sample here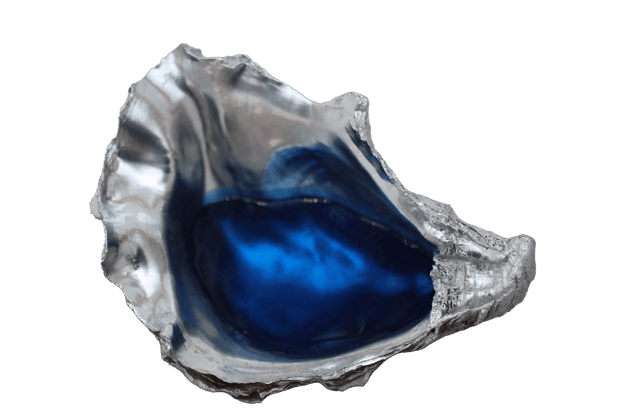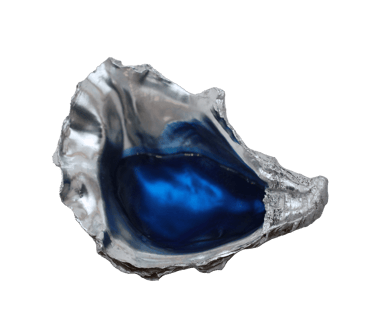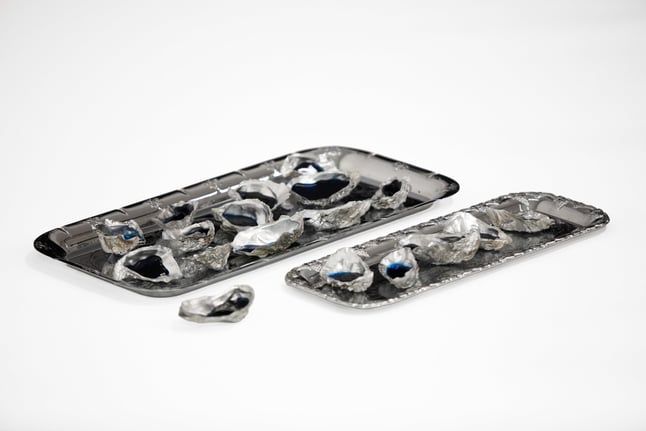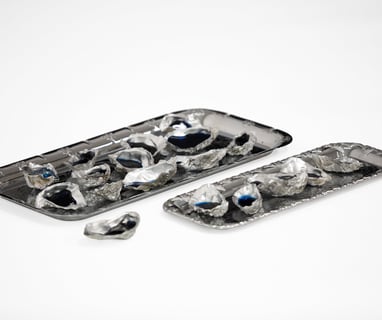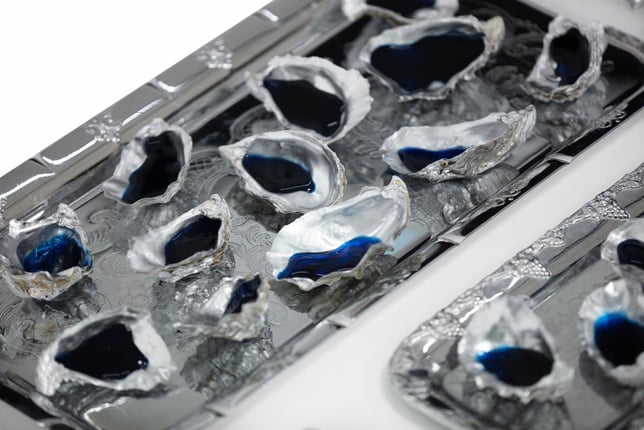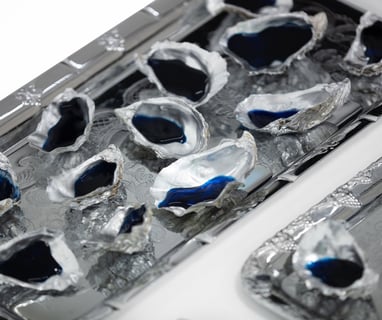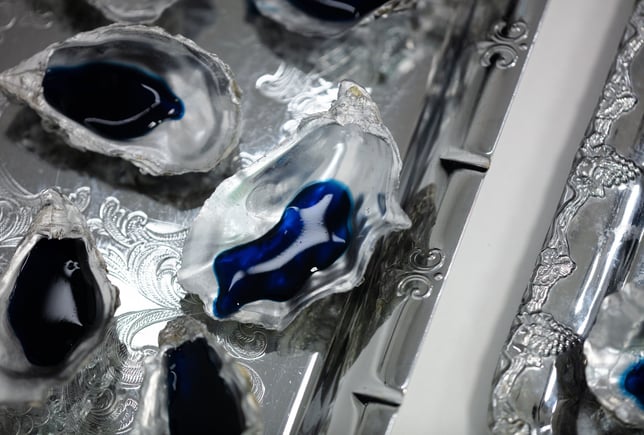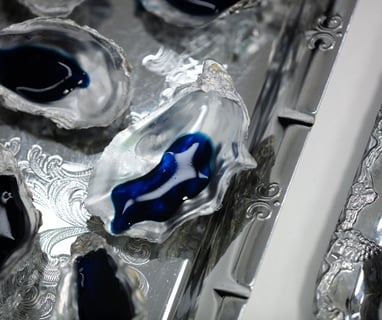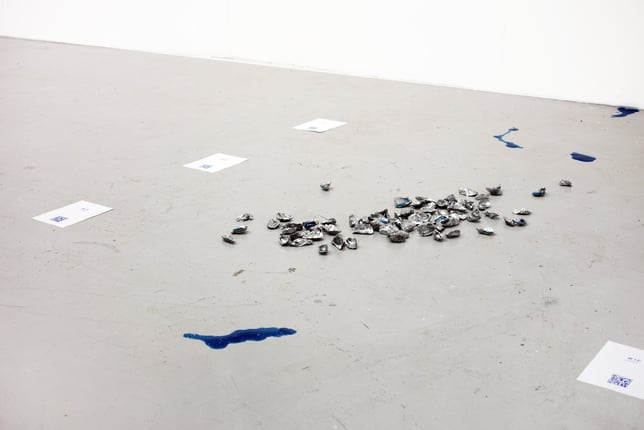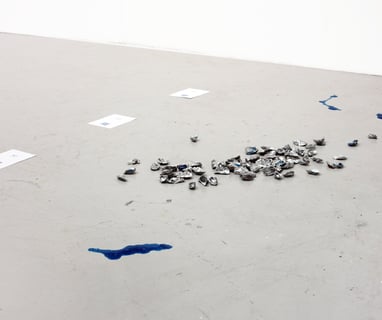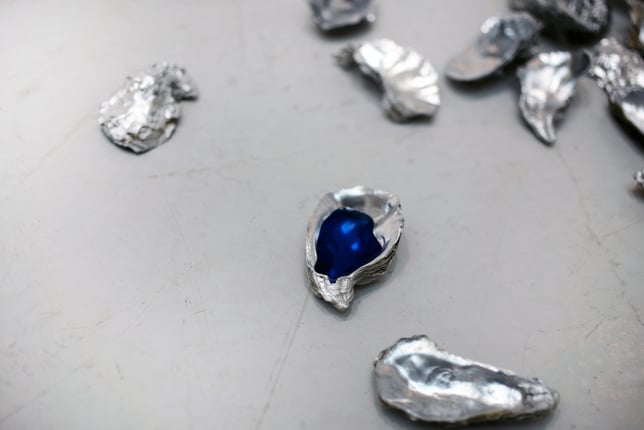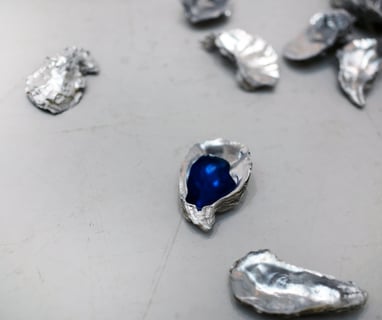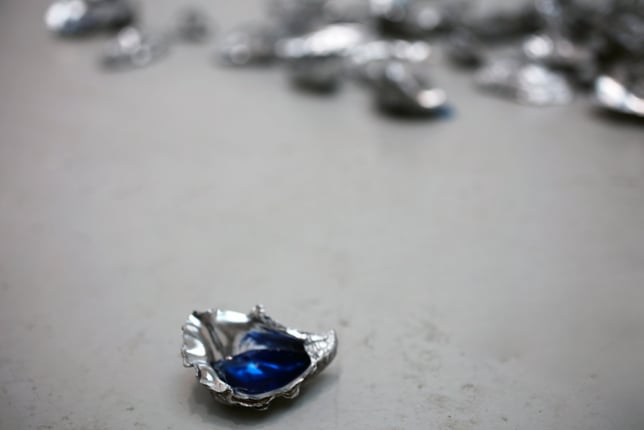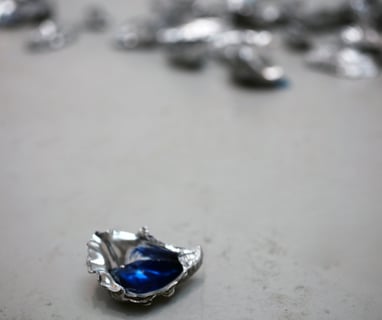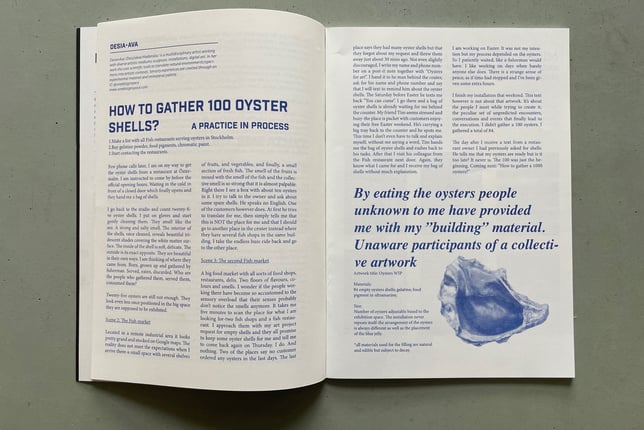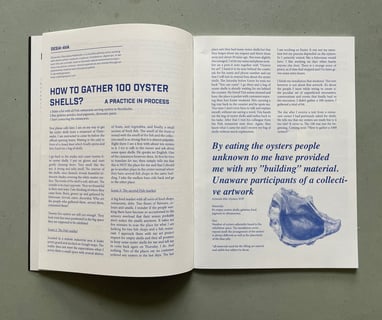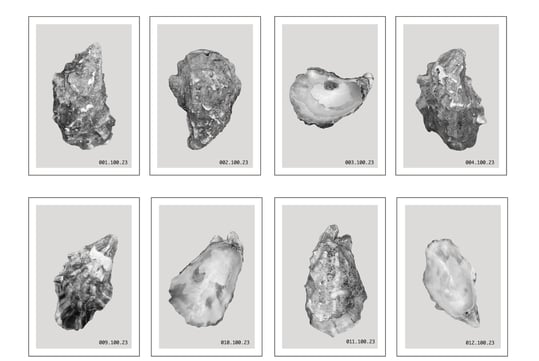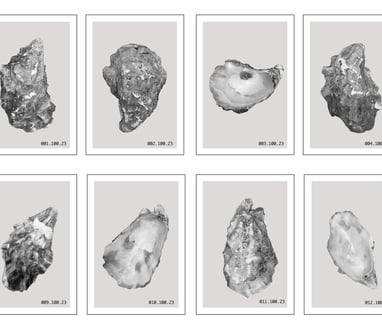 I work with photography in a way that a scientist would capture specimens for their research. These series of images become an archive.